Saturday March 23rd

from 11am-12:30 pm
Join us for the 5th annual NJ Makers Day!
We will be making cards out of paper circuits.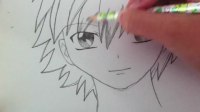 Tuesdays April 9th and May 14th

 from 5:30 pm-6:30 pm
Work with John to learn step-by-step how to draw and do animation! We will be learning Pixar and Anime characters. 
Wednesdays from 3:30 - 4:30pm
April 10 and May 8
Drop into the teen room for quick crafts with Miss Allyssa. Vinyl decals, polymer clay, perler beads, and more! Wait for your craft to bake or pick it up the next day!